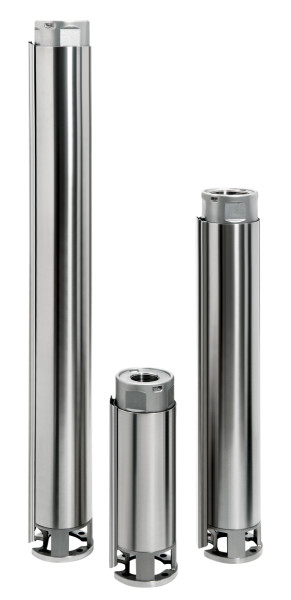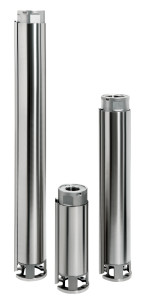 4" submersible centrifugal multistage wet end with floating impellers for water supply.
Assembled on a motor, pumping of clean water for domestic, industrial, agricultural and gardening purposes. Suitable for boreholes in applications like water transfer, sprinkler or drip irrigation, domestic booster or booster sets. Joint kit wet end-motor according NEMA MG1-18.388 regulation.
Features ES4 01
Diffuser/s: Technopolymer
Discharge body: Stainless steel AISI 304
Impeller/s: Technopolymer
O-rings: NBR/EPDM
Pump body: Stainless steel AISI 304
Pump shaft: AISI 304
Suction body: Stainless steel AISI 304
Discharge connection type: Thread
Discharge diameter: 1 1/4"
Maximum sand quantity in suspension (g/m3): 100
Maximum submersion (m): 150
Water temperature (ºC): Max: 40