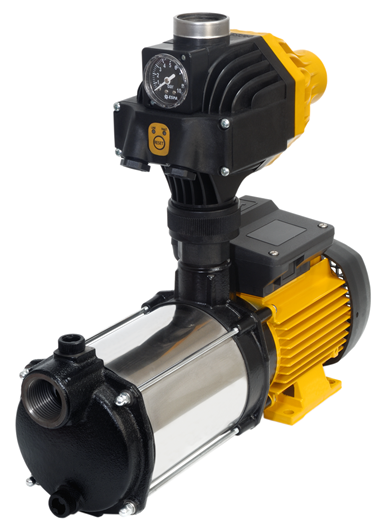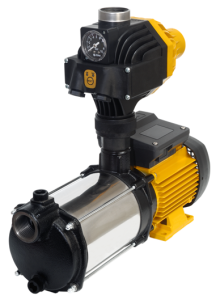 Automatic set for water supply.
Automatic pumping of clean water for domestic, industrial, agricultural and gardening purposes. Operation is automatic start and stop based on water demand. Suitable for applications like sprinkler or drip irrigation, water transfer or domestic booster. Silent. Self-priming up to 2m. Adjustable starting pressure range from 1,5 to 2,5 bar.
Features PDS 05
Check valve: Included
Pressure gauge: Included
Discharge connection type: Thread
Discharge diameter: 1"
Motor cooling: Fan
Seal type: Mechanical seal
Suction connection type: Thread
Suction diameter: 1"
Maximum suction (m): 2
Water temperature (ºC): Max: 40
Electrical isolation: F Class
Motor type: Asynchronous
Protection rating: IPX5
Reset: Automatic
Service factor: S1
Diffuser/s: Technopolymer
Discharge body: Cast iron
Impeller/s: Stainless steel AISI 304
Mechanical seal: Aluminium-Graphite
Motor casing: Aluminium
O-rings: NBR/EPDM
Pump body: Stainless steel AISI 304
Pump shaft: Stainless steel AISI 431
Suction body: Cast iron