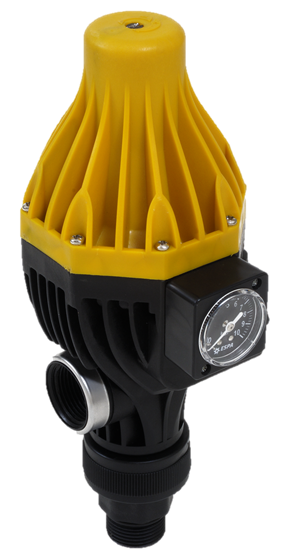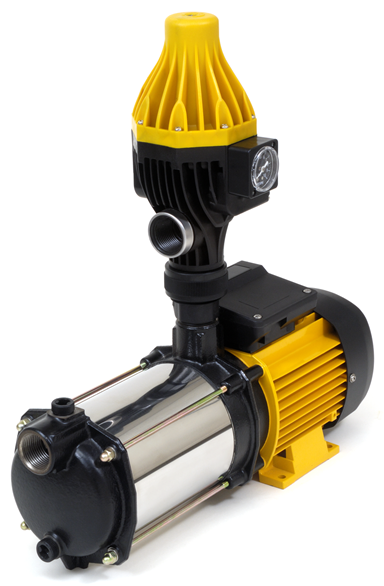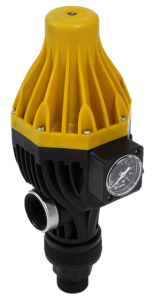 Automatic start and stop device.
Assembled on a pump, automatic start and stop based on water demand. Adjustable starting pressure range from 1,5 to 2,5 bar. 90º pump-pipe connection.
Features Pressdrive
Check valve: Included
Pressure gauge: Included
Discharge connection type: Thread
Discharge diameter: 1"
Suction connection type: Thread (3-piece union)
Suction diameter: 1"
Maximum working pressure (bar): 10 bar
Starting pressure: 1,5 - 2,5 bar
Water temperature (ºC): Max: 40
Protection rating: IP55
Reset: Automatic
Discharge body: Technopolymer
O-rings: NBR/EPDM
Pump body: Technopolymer
Suction body: Technopolymer